VIDEO
preview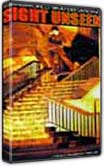 The video includes all new footage from John Cardiel, Henry Sanchez, Tosh Townend, Dustin Dollin, and Heath Kirchart. This video is going to be remembered as one of TransWorld's best ever. Available on DVD and VHS video!

---
Our
Gift Certificates
make
great gifts

---

The History
of Board
Sports

---
submit
Your Review
of a video
Surfing - A Broke Down Melody
No matter how bad a day you're having, one of the best things about Surfing is its ability to make you forget your troubles and appreciate life and its beauty. If a surf film is able to achieve this through the words and imagery painted on the screen, then it's deemed a success in my book. The projects by The Moonshine Conspiracy have an uncanny ability to never fail in this manner, and their latest project, A Broke Down Melody, doesn't disappoint.

The film features the Malloy brothers, Kelly Slater, Jack Johnson, Tom Curren, Rob Machado, C.J. Hobgood, and Gerry Lopez, and follows these surfers as they travel to Jamaica, Indonesia, Tahiti, and Mexico. "The future generation of surfing is going to come from places you least expect it," goes the narrative, and indeed there's strong emphasis on the local kids, who pick up broken boards left behind by travelers, go surfing on them and have a ball.

The film also includes some incredible bodysurfing segments, getting back to basics and experiencing the ocean's raw energy. Slater is featured towing into a Tahiti wave that's never been surfed before, on a rare and special swell day. Slater's insatiable desire to explore and keep pushing the envelope of the sport is truly inspiring, and well captured here.

A Moonshine Conspiracy film wouldn't be complete without a little Jack Johnson flavor in the mix, and in this film viewers get a double whammy. We all know that Johnson is a pro surfer/videographer turned musician, but this is the first film where he gets out from behind the camera and shows us his surfing skills. In addition, "A Broke Down Melody," the film's theme song, is a new and unreleased Jack Johnson tune.

Surfing is a gift, and A Broke Down Melody is a gift to us all to help us remember that when we break it down, it's the simplest things in life that hold the most meaning. - Lindsay Tredent courtesy of sgmag.com





Extreme Sports - Catch On
Extreme Sportbike Riding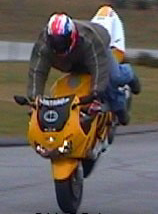 When was the last time you felt an adrenaline rush so exhilarating that it was addictive? Some get this feeling from board sports, some from power sports, but there are groups from around the world that find their rush through extreme sportbike riding!

You might ask yourself, what is Extreme Sportbike Riding? Ripping wheelies and rolling stoppies are some of the tricks that keep these guys on the edge! Bringing sportbike riding to an entirely new level. They have taken these antics to the highways, public roads, industrial parks and anywhere they can show their stuff, (or stunts). And not only do they defy conservative riding; they're building it into a sport. They are the leaders of a new generation of riding that's hitting the pavement with a vengeance!
Extreme Sportbike Riding has newly sanctioned events. Some events are sponsored by major organizations and the realization of it becoming a legitimate sport is getting bigger. Fully sanctioned events are happening nationwide, but without the support of sponsors, groups are finding it hard to travel. Video and merchandise sales seem to keep them going, but everyone is hoping for much more.
CLICK HERE TO CHECK OUT OUR EXTENSIVE SELECTION OF EXTREME SPORTBIKE RIDING VIDEOS AND DVD'S

---
Rock Climbing

Rock climbing (check Pure Force) has moved from the fringe to the mainstream over the past few years; according to one estimate, a half-million Americans now find joy in dangling from cliffs, up from 50,000 in 1989. Wakeboarding, a snowboarding-waterskiing hybrid that allows participants to flip, spin,inverted and carom off buoys at high speeds, had 100,000 adherents in 1991; that figure has jumped to multi millions. Even the most extreme of extreme/action sports are booming: Sky surfing, in which expert parachutists perform acrobatic twists and turns on graphite boards, while free falling from 13,000 feet, didn't exist in 1990; now it attracts thousands of devotees. Continued >
Snowboard - Standard Films Makes "Paradox" TB14
Mike Hatchett and Standard Films have completed another snowboard video production "

Black Winter

" completing over a dozen of the worlds most poplular snowboard video series "

Totally Board

". This is one of the best and most anticipated videos to date by Standard Films.







SKATEBOARDING -Stacy Peralta
Stacy Peralta skateboard pioneer flashes the past to us with
"Dogtown and Z-Boys"

To Buy the DogTown & Z Boys
DVD or Video
Click Here

To Buy Any of the classic Bones videos
Click Here

Stacy Peralta's "Dogtown and Z-Boys,"the winner of the Audience Award and the Director Award
at the 2001 Sundance Film Festival, has been accepted to the Toronto International Film Festival. The film was written by Stacy Peralta and Craig Stecyk, produced by Agi Orsi and executive produced by Jay Wilson of Vans. It was narrated by Sean Penn.

The high-flying "vert" style of skateboarding is such a defining element of youth culture, it's hard to believe it wasn't invented by a skateboard manufacturer. In fact it was invented on the streets of Dogtown, a section of Santa Monica and Venice "where the debris meets the sea." In the early 1970s, this rundown urban beach neighborhood spawned the Zephyr Skating Team. The Z-Boys took their clunky skateboards onto asphalt-bankedschool playgrounds and empty swimming pools and learned to "carve" these three-dimensional terrains in new ways, instinctively gravitating to a fluid, surfing-inspired style that was both stylish and improvisational. The Z-Boys caught the mainstream skating world off guard at the Del Mar Nationals in 1975, where they made their first splash. Within a year, the aggressive Dogtown style came to dominate the sport, and its young masters, Jay Adams, Tony Alva and Stacy Peralta, became international teenage superstars. "Dogtown and Z-Boys" is the story of a group of gifted kids who inadvertently inspired an American pop culture phenomenon.

Former Z-boy and Director Stacy Peralta combines
interviews with the original Zephyr team members: Jay Adams, Tony Alva, Bob Biniak, Paul Constantineau, Shogo Kubo, Jim Muir, Peggy Oki, Stacy Peralta, Nathan Pratt, Wentzle Ruml and Allen Sarlo, with the stunning photography of Stecyk and Glen E. Friedman.

Stacy Peralta (Director, Co-Writer) is an original Z-Boy and is considered one of the founding fathers of modern skateboarding. At nineteen, Peralta walked away from his skating career and formed the skate company Powell Peralta. With the help of trend-setting graphic artists Craig Stecyk and Vernon Courtland Johnson, Powell Peralta became an industry leader in just five years. Peralta and his company discovered Tony Hawk. They sponsored him for eleven years as the founder and coach of Powell Peralta's Bones Brigade skateboard team. In 1984, Peralta and creative partner Craig Stecyk produced their first skateboard film, "The Bones Brigade Video Show," launching a skate-video revolution that shifted the balance of power in the field away from the traditional magazines and the corporate organizers of competitive events. Many young skaters now routinely bypass competition altogether, choosing video instead.

Peralta has appeared in several skating films, including "Freewheelin'" in 1976. He served as a second unit director on the films "Police Academy 4," "Gleaming the Cube" and "Thrashin.'" As a result of his video work with the Bones Brigade, Peralta worked on Steven Spielberg's "Hook" (1990) as a scene choreographer and skateboard consultant. After leaving Powell Peralta in 1991, he began directing and producing television specials, pilots and series. He recently directed the interview series"Influences" for Bravo.

a film by

Toy Machine

Available Here On




Re-viewer - skateboard Industry Insider
When you get done watching Jump Off a Building, you may as well toss it straight back in for a second viewing. It needs to be seen again so you can try to comprehend the burliness factor; the camera just can't do enough justice for some things. The team you all should know: Bam Margera, Elissa Steamer, Ed Templeton, Mike Maldonado, Chris Senn, Kerry Getz, and Brian Anderson. If you're accustomed to the way of the machine, you shan't be let down by this offering. The video spins an amazing soundtrack featuring classics from Janis Joplin, Jethro Tull, and Pink Floyd. And tomorrow's classics as well: Sonic Youth, Dinosaur Jr., and The Scorpions.
The skating, as if you couldn't guess, is full of insane stunts and body bashing. But Jump Off a Building is not to be confused with Welcome To Hell. No Jamie Thomas, kids, I'm sorry. Don't worry, Toy Machine's future is in safe, capable hands. If you haven't been up to Phillyside, ring up Mike and Bam and they'll show you how to get there. And Elissa will show you how to do a kickflip, and Kerry'll demonstrate how to do anything precise, and Ed's giving out impossibles down the road along with Chris--who's on a serious diet of aggresion, and Brian--who's been eating off the same plate as Chris, but digests it just a little differently. Just buy it 'cause it's a good purchase. You know, one of those gems you can thorw in again, and again, and again, and again ... you get the picture.

. . This gets a 10 out of 10 on the sicktor scale.




gave it 10 out a 10 on the

Action Sports Videos
Sicktor Scale TM

Re-viewer Customer - Jason Jones
I got this video "Jump Off A Building" last week. Bam, Kerry, and Brian all had killer parts. The rest was sick, but these guys were my favorites. I got so hyped after watching it a dozen times or so, that I went out and tried to jump of a bridge. Not really, but I was trying 50/50 transfers on the bridge railing into the street. The music was awesome, perfectly fitting the styles of each skater. The thing that really impressed me about this video was that every member of this crew is incredibly solid. Their styles are such that I can easily visualize them skating together at some late night session. I recomend this video to everyone looking for the best riding on video.


. . This gets a 9.9 out of 10 on the sicktor scale.

gave it 9.9 out a 10 on the

Action Sports Videos®
Sicktor Scale TM
---




a film by

Godfrey/Pastrana

Available Here On



Re-viewer - Motocross Industry Insider: Godfrey Entertainment and dirt bike superstar Travis Pastrana have teamed up again to film "Travis & The Nitro Circus 2" ("NC2"). In addition to jaw dropping antics by Pastrana, NC2 is stacked with riding action from a who's who list of the motocross world. This list includes "Cowboy" Kenny Bartram, Nate Adams, Ronnie Renner, Matt Buyten, Drake McElroy, Jesse Olsen, and many others. This year the Godfrey Crew took the riders all over the map in search of new and interesting places to ride. NC2 has been filmed in Hawaii, Austria, Czech Republic, Italy and the USA. Godfrey Entertainment has remained true to its proven formula of interspersing mind-blowing action by top athletes with highly entertaining (and questionable) antics by the legendary Nitro Circus clowns. NC2 contains stunts that have never been attempted before and other stunts which no human should ever try again.

This gets a 9.8 out of 10 on the sickability scale.

gave it 9.8 out a 10 on the

Action Sports Videos
Sicktor Scale TM


Re-viewer - Customer- Steve Henderson: Travis Pastrana has so much energy, talent, and love for riding, it fires up the screen. If any rider could carry his own movie this kid is it! . After seeing Travis's two amazing parts in TerraFirma 6, I have been a huge fan. He takes riding further to a new level most can't touch. Nitro Curcus 2 is about 40 minutes of watching one of the best riders in the world and friends do all that can possible be done on a motorcycle — . It will get you so amped up to ride you won't believe it!.

This gets a 9.9 out of 10 on the sickability scale.


gave it 9.9 out a 10 on the

Action Sports Videos®
Sicktor Scale TM

| | | | |
| | | |
| | | | | |